115 Second Street
Post Office
1960: Post Office built
Circa 1962. Post Office (Courtesy Langley City Hall).
Built on land given to the city by postmistress Helen Scott, this was the sixth location of the Langley Post office.
The first post office was in Jacob Anthes' Store at First Street and Anthes Avenue. It moved across the street to Ed Howard's store in 1904, and into the Olympic Club when Ed Howard's store burned in 1911. In 1915, Langley's first mayor, Frank E. Furman, resigned to become post master, and the post office was moved to the building that later became the Moonraker book store. It moved again in 1939 to a building built on the site of the hotel that burned in 1921 before moving to its present location on Second Street in 1960.
Considerable discussion took place before this new post office was built. Federal authorities wanted it farther out of town, but many Langley residents successfully argued that this was a gathering place for townspeople and it was convenient for local business owners as well.
In 1997, the post office was temporarily moved to city land at the corner of DeBruyn Avenue and Saratoga Road while the building built in 1960 was demolished and a new Post Office was constructed in its place.
1998: New Post Office building
1998. Newly completed Post Office (Courtesy Ron Lind).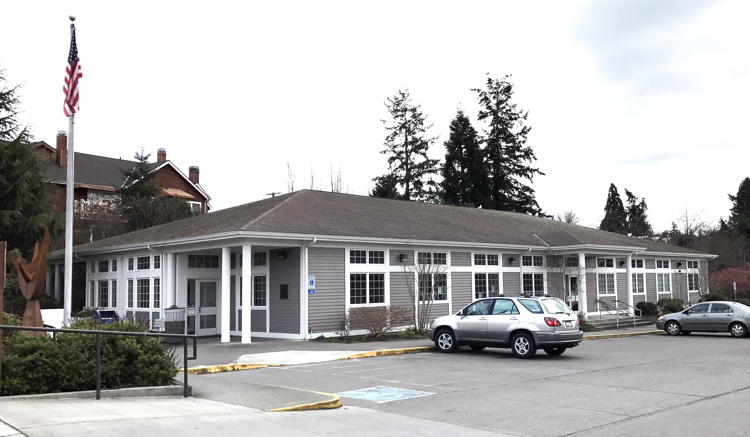 2018. Langley Post Office (Courtesy Robert Waterman).